Winner: Pet Supplies Plus
Finalists: Camp Bow Wow, Hounds Town USA, Wag N' Wash
Lori Nebel, a Pet Supplies Plus franchisee in Charleston, South Carolina, has the perfect sign-off line for her emails: furry regards. "I consider the animals I carry in store my pets. I have two fur babies. One is my foster, her name is Mia. And the current one is Violet," she said, admitting to being pet-crazy
"I've had cats, birds, hamsters, fish growing up. I used to ride horses. Good thing I live in an apartment that only takes two pets," or she would get carried away. She considers Pet Supplies Plus, the retailer founded in Redford, Michigan, in 1988, a perfect fit, including the heavy lifting. "I sling stock, 40 pounds of dog food and cat litter. It's a good workout," she said.
As any franchise owner will say, though, there's more to being a successful retailer in the crowded pet space than loving those fur babies. Nebel was laid off from her corporate job in 2008 and went back to school to become a nurse. But her romantic partner at the time suggested they start a business. "We did our research. We looked into owning a liquor store or going into the restaurant business," but her family was in restaurants and she didn't want that route.
"We came across Pet Supplies Plus. We interviewed one another," she said, meaning they interviewed the brand, headed then as now by Chris Rowland, and vice versa. Charleston was an open territory so they moved there from Boston in 2011, but it took two years to get their first store open. "We were the first ones in Charleston. People would walk into the store and say, 'Oh, are we in Petco?' But now we've been in the area for seven years. People know who we are, and I'm so proud of that."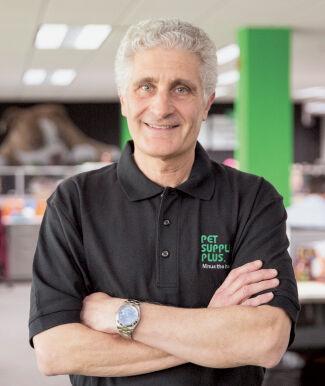 She has since split from her partner, and now has two stores open and is preparing to open a third. "I'm scared as hell, I'll tell you that right now," she said, without her "numbers guy" as she called her ex, but corporate is supporting her in her solo expansion. "They don't mind holding my hand at all."
Pet Supplies Plus is the winner in the Puppy Love category, with steady leadership in CEO and President Chris Rowland since 2014, but a new owner as of January 2021, when Franchise Group Inc. bought the brand from Sentinel Capital Partners for $700 million. The buyer also owns Liberty Tax Service, Buddy's Home Furnishings, American Freight and The Vitamin Shoppe.
The brand executed an impressive pivot when COVID-19 hit, offering curbside pickup for customers and filling in supply gaps when Amazon struggled to do so last March. A very detailed Item 19 stands out, reporting gross profit margins, rent and labor expenses for all stores. A low royalty—2 percent of gross sales for the first 12 months of operation and 3 percent thereafter—is another plus.
Jeff Bonanni, today a franchisee based in Clinton Township, Michigan, was with the brand from the beginning, when there were two corporate stores. His father worked for one of the founders, Harry Shallop (the other is Jack Berry). "I was watching this pet thing. They weren't doing great, so I kept bugging them, let me open up one of these pet stores," he recalled. "They still weren't making any money; they said go to the east side of Detroit and we'll do a licensing deal. We opened up the first store, and we were profitable week one. That store became a huge success, and then over the next five years we opened five more stores."
After selling all but one of his stores and buying into other brands, including Subway sandwich shops in metro Detroit and Biggby Coffee, he's back to operating six Pet Supplies Plus stores again. "It's the best of all the brands I have. It's a great business," he said, especially with better systems implemented by Rowland. "He's made it a professional company. Everything's laid out to you," said Bonanni, who notes the brand's biggest challenge during the pandemic. "Right now, it's going to be our problem, it's going to be everybody's problem: supply chain. Right now, it's a disaster."
He always tells prospective franchisees the same thing. "You must follow the program. They train you from the buildout to the training to the planagrams, to the merchandising to the buying to the special orders," he said. "If you follow the program, you'll be successful. You sway away from the program, those are the people who run into problems."
---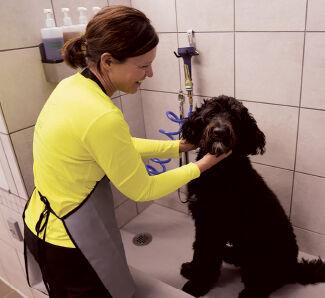 Pet Supplies Plus
POSITIVES
Franchisees remark on beefed-up corporate support in all areas in recent years, particularly in real estate, where a hands-on team will help negotiate for more tenant improvements.
A 2 percent royalty the first year, 3 percent thereafter, is lower than most, and a detailed presentation of sales and expenses emphasizes that PSP is focused on franchisee profits.
USE CAUTION
Franchise Group Inc. bought the brand in January 2021, introducing many unknowns as PSP now becomes a sister company to Liberty Tax Service, The Vitamin Shoppe and others. CEO Chris Rowland said the management team will remain intact.
Pet Supplies Plus sells pet food and supplies, pets themselves, pet grooming and bathing services in neighborhood stores that franchisees aim to make an integral part of each community, hence to combat Amazon and big-box stores.
---
'Zor Awards 10 Categories

Indulge Me
Finalists: Bruster's Real Ice Cream, Duck Donuts, Handel's Ice Cream, Cinnaholic

---

Puppy Love
Finalists: Camp Bow Wow, Hounds Town USA, Pet Supplies Plus, Wag N' Wash

---

Guilt-free Eats
Finalists: CoreLife Eatery, Clean Juice, Chop Stop, Tropical Smoothie Cafe

---

Clean Sweep
Finalists: The Cleaning Authority, The Maids, MaidPro, You've Got Maids

Cluck, Cluck
Finalists: Bojangles Famous Chicken 'n Biscuits, Slim Chickens, Wings Over, Wingstop

---

Outside Pride
Finalists: America's Swimming Pool Co., Grounds Guys, Lawn Doctor, U.S. Lawns

---

Spice Is Nice
Finalists: Pancheros Mexican Grill, Rusty Taco, Taco John's, Del Taco

---

Road Warriors
Finalists: Carstar, Tint World, Grease Monkey, Mr. Transmission

Lookin' Good
Finalists: Amazing Lash Studio, Hand & Stone, The Lash Lounge, MassageLuxe

---

Get Caffeinated
Finalists: Scooter's Coffee, PJ's Coffee, Biggby Coffee, Aroma Joe's

---

'Zor Awards Introduction

---

Explore Five Years of Franchise Times Zor Awards Winners

---

How we chose the Zor Awards