The Los Angeles Zoo has launched an ambitious five-year conservation plan to preserve biodiversity in LA and around the world. L.A. Zoo launched its Conservation Strategic Plan during a keynote address on 22 July 2021. It starts locally in Griffith Park and extends around the globe, leveraging leverage expertise and partnerships and engaging diverse communities to protect species and habitats by focusing on six key areas.
Denise Verret, chief executive officer & zoo director, spoke to blooloop. Explaining how she arrived at her current role at the zoo, she says:
"I got here by complete surprise, but it was 100% destiny. I was meant to be here in this role in this moment at this time. There is an incredible opportunity for us, and I think that I'm the right person at this moment."
Working for the City of Los Angeles
Verret grew up in Southern California in Altadena, a suburb of Los Angeles:
"I went to public schools in that community, went away to college, and didn't quite know what I was going to do when I was nearing graduation. My aunt at the time worked for the City of Los Angeles. As I was getting ready to graduate, she asked me what I planned to do."
Verret had no plan, beyond the idea that she would probably go to grad school. Her aunt suggested a summer internship programme with the City of Los Angeles:
"I graduated from college in 1988, and a week later I started an internship with the City of Los Angeles. I was working in a city manager's office that was responsible for budget, legislative matters, policy and labour relations, advising the mayor and the city council on a variety of issues."
As the summer and the internship drew to a close, her supervisor at the time said suggested another internship that extended beyond the summer, and Verret took it.
"33 years later, here I am," she says.
Early work with Los Angeles Zoo
"I found the government work very interesting. It was particularly interesting seeing from behind the scenes how government actions impact people's lives, communities, programmes, and services. Working in that office, I got to see the broad spectrum of how things work. I saw the decision-making process, the analysis that goes into a variety of topics and issues.
"In that department, there are analysts for all 35 city departments that make up the City of Los Angeles. I cut my teeth, then was promoted up through various analyst levels, doing that type of policy work. Writing reports, making presentations before the mayor and the city council."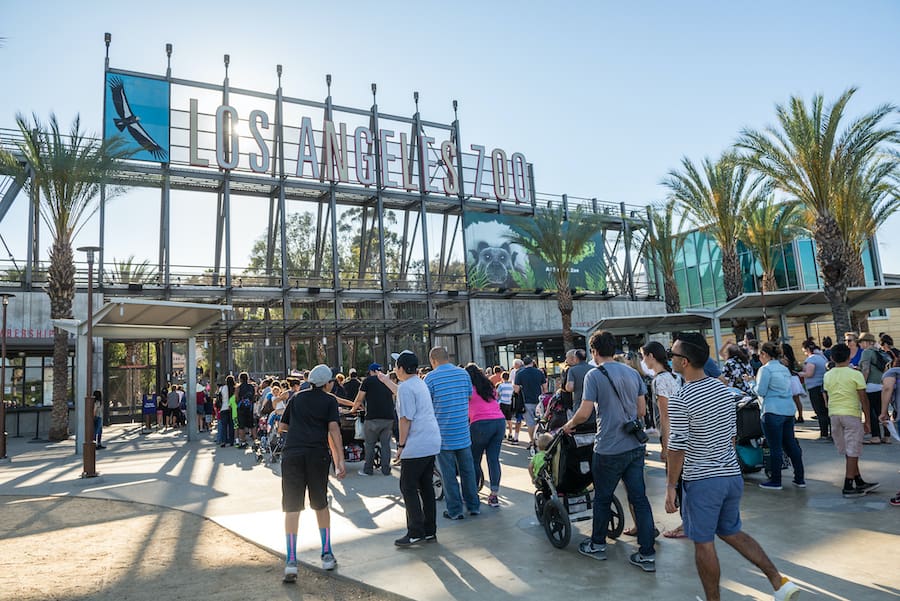 One of her assignments was as the analyst for the Recreation and Parks Department:
"At this time, in the early nineties, the zoo was a division within the Department of Recreation and Parks. There were a lot of issues at the zoo and the city was looking at how to change and improve the situation. A lot of reports were being written, which gave me my initial exposure to the zoo from that policy standpoint."
An interesting opportunity
Verret grew up visiting Los Angeles Zoo with her parents. She says:
"I saw it evolve from my youth, and I thought it would be an interesting opportunity to be involved in something that I had experienced as a young person. In 1997, the zoo separated from the Recreation and Parks Department to become its own department."
Three years later, in 2000, the zoo director mounted a nationwide search for a deputy director.
"I realised it was an opportunity to evolve my role and help grow the zoo as a brand new department. So, I took on that deputy director role in May 2000, bringing with me all of my city policy experience. I learned about the zoo business, and got very involved in the Association of Zoos and Aquariums, building my knowledge and capacity to impact the programmes that the zoo was offering."
An incredible experience
Verret oversaw all aspects of the zoo's operations, except for the animal care and animal health programmes:
"It was just an incredible experience because this profession is very welcoming," she says. "The people are supportive, and they share. It made my journey that much more impactful, because of the people helping me along the way.
I have been here working for the city for over 33 years, and I love the work that I do. I love the impact that it has. You'll never find a more passionate and purposeful group of people
"I have been here working for the city for over 33 years, and I love the work that I do. I love the impact that it has. You'll never find a more passionate and purposeful group of people. That is a very uplifting experience as a leader."
First female director of Los Angeles Zoo
Verret was deputy director for nearly 20 years. Then, in July 2019, she was appointed the zoo director by the mayor of the City of Los Angeles, Eric Garcetti.
"I became the first woman director of the LA Zoo, and the first black woman to lead an AZA-accredited zoo. It is humbling, and with it comes a lot of responsibility. Being the first means I won't be the last. It is so important to help other people, people of colour and women who aspire to reach leadership positions.  I will never forget that is my duty and my responsibility."
"Mentoring people and making time to support others is a part of my leadership role that I love. It's how to make sure that when you leave there are plenty behind you that can assume leadership roles."
In September 2019, she was elected and sworn in as a board member of AZA.
"Representing the leadership of AZA is incredibly fulfilling work," she says. "I love my job as much today as I did the first day that I ever set foot on this site. It is challenging but rewarding. Every day brings something different, and there is so much ahead of us. Our future is so bright."
The impact of COVID-19
The pandemic dimmed the bright outlook for a period:
"It hit us – like it hit the rest of the world –  literally nine months into my leadership journey. I certainly didn't expect to have that sort of bump in the road, but one thing is for sure: if you have a team of employees and volunteers with whom you have built trust, and who respect you leading during a crisis, that can improve your chance of success, because you need the support of the entire team to get through something like a pandemic. And this team was incredible. It has been amazing."
One result of the pandemic has been to widen the zoo's audience.
"It is a bigger and even more diverse audience than previously because for a long time we were the only opportunity that people had to have an experience outside of a passive walk around the neighbourhood or park. People were so grateful. They felt safe. It was outdoors.
"We think Los Angeles is the greatest city in the world. It's such a diverse city; it's rich in culture, and it represents a microcosm of the world. We are glad that we have an opportunity to provide this welcoming space."
Conservation at Los Angeles Zoo
Los Angeles Zoo, which opened on November 28th, 1966, covers 133 acres of Griffith Park, which, at over 4,300 acres of natural landscape, is one of the largest urban parks in the nation.
"Since we opened our gates in 1966, we have welcomed over 83 million visitors, both residents and tourists," Verret says. "Our annual attendance, prior to the pandemic, was 1.8 million."
The zoo has always held a diverse animal collection. Today, it has a collection of over 2,300 animals representing 270 different species, 58 of which are critically endangered. It has held AZA accreditation since 1979.
"Since that time, we've had a lot of success with conservation, and have been involved with many different programmes benefitting lots of different species," Verret says:
"The California condor programme is our signature conservation effort. Back in the 1980s, there were only 22 of these condors left on the planet. By 1984, the breeding population was down to nine birds.
"We joined a partnership led by the United States Fish and Wildlife Service and others to save this critically endangered species, bringing the last of the condors back into human care, and then developing a very successful captive breeding and release programme. We have now released around 300 condors into the wild.
"It's a true success story. That is one of the many efforts that we are undertaking to continue to support the critically endangered species that we know are facing very harsh challenges in the world today."
A new five-year plan
The LA Zoo's plan focuses on six areas. These are social and environmental justice, human-wildlife co-existence, California conservation, illegal wildlife trade, conservation translocations, and evidence-based conservation.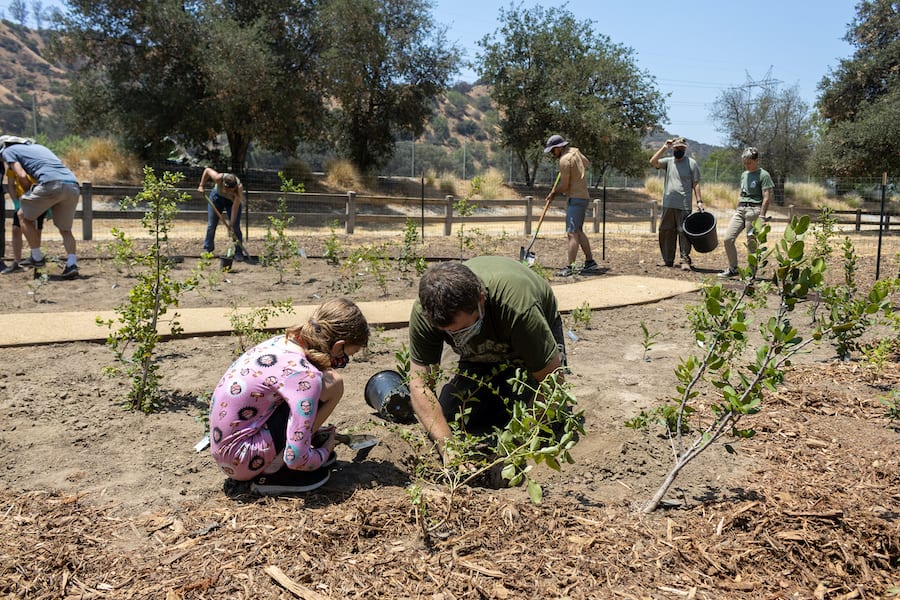 "We talk about environmental justice," says Verret. "We are thinking about how the zoo can partner with the judicial system in terms of restorative justice, so that some offenders could, rather than being incarcerated or paying a fine, work with us and volunteer to support a conservation effort."
Environmental and social justice
It makes perfect sense from a conservation and environmental standpoint, and might well, she contends, change their lives.
"We talk about social and environmental justice in terms of the communities that generally suffer more from environmental impacts and those that aren't engaged to be a part of the environmental solutions that their communities need.
"We know that if we want to have the greatest collective impact, we have to engage all communities broadly and meaningfully, so they understand that they all have a role in protecting wildlife, ecosystems and their environment. And we also want to do it in terms that make it meaningful to them, suggesting actions they can take that don't seem to be insurmountable."
We know that if we want to have the greatest collective impact, we have to engage all communities broadly and meaningfully
"It's not about money and capacity. It's about something as basic as recycling your cell phones; as basic as taking your recyclable bags to the supermarket or help us to plant trees, joining us in this volunteer effort to plant trees and create a micro-forest. We want everyone to know that they have a role and that it's not just animals in Africa and in Asia and South America that need our help."
Biodiversity in California
California, she points out, is a biodiversity hotspot:
"We have species right here that need help. How can you do that? You can help us do a census of the wildlife in Griffith Park. We want everyone, all communities, marginalized, under-represented, to know that they have a role to play."
Another pillar of the plan is California conservation:
"We think having a local emphasis is really important in encouraging this community to embrace conservation, understand what we are doing, understand how they can help and have a role. It then allows people to build the capacity to support the global efforts we are involved with."
There are, she says, species that need help at home, in the 4,300-acre Griffith Park.
"It has conservation needs as well," she says. "Los Angeles Zoo is working on establishing a Griffith park conservation consortium with stakeholders and community members. This will allow us to launch efforts to address conservation issues right here in our own backyard and build from that. We're going to be emphasizing California conservation; there is a lot of interest and willingness in the community to engage with us in that effort. So, we're really excited about that."
Successful programmes at Los Angeles Zoo
In terms of conservation translocation, a local captive breeding and release initiative involves the Southern mountain yellow-legged frog:
"It is critically endangered due to habitat destruction. Between wildfires and climate change, their natural habitat has been suffering. We are breeding the frogs and releasing them in partnership with the Fish and Wildlife Service and other partners. It has been extremely successful. We've released thousands of tadpoles and some larger adult frogs in the San Gabriel mountains."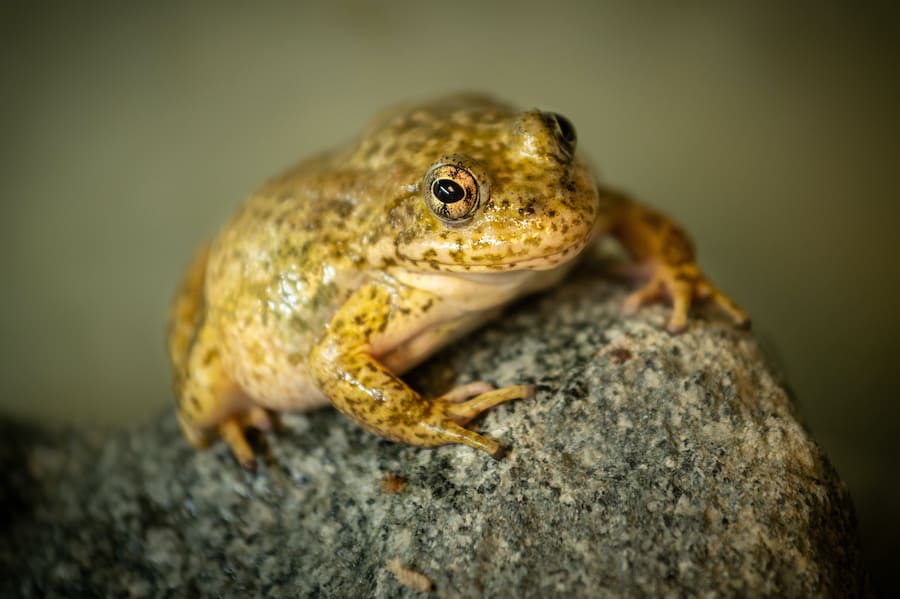 "We also have our peninsula pronghorn programme, in Baja, Mexico. We have been involved with it for a while, captive breeding and ultimately releasing these animals back into their native home. Plus, we are engaging the community in that effort, because the community is key to saving wildlife everywhere. You need the community to take ownership."
The illegal wildlife trade
Verret then touches on the illegal wildlife trade:
"When you talk about the illegal wildlife trade, people think that it's something that happens in faraway places. They think of Asia or Africa, not the United States of America.
"In fact, we're talking about trafficked wildlife, whether it's wildlife parts or animals for sale. Los Angeles is a repository of illegal wildlife trafficking. We have over a hundred animals confiscated by the US Fish and Wildlife Service that we have taken in and have been caring for."
We have over a hundred animals confiscated by the US Fish and Wildlife Service that we have taken in and have been caring for
"It's how we got the critically endangered Bali mynahs; we received a pangolin once. The issue for us is how we can support animals that unfortunately make it into the port of Los Angeles, or to LAX (Los Angeles International Airport) and provide for their long-term care or help provide appropriate placement."
Raising awareness
"But this plan is also speaking to how we message and amplify this issue to our community, and give them tools so they can be informed. When people go into pet shops, for example, they tend to assume that everything sold there is legal.
"We want this community to know that this is something that is happening here and that there are things they can do, perhaps by supporting legislation that is being enacted at the state or federal level that would provide harsher penalties to people arrested for these transgressions.
"It's about speaking to our audience and engaging with the community to highlight this very serious issue. One that is happening right in their own backyard."
"We are part of a wildlife trafficking alliance under the AZA, supporting efforts legislatively and being part of a collective on leveraging capacity to bring awareness of this issue.
"We're also part of the Southern California Confiscation Network and are trying to set up a more streamlined network. This will allow us to provide support for animals that come into the possession of law enforcement officers under the US Fish and Wildlife Service. And to be a resource to them as they expand their efforts further."
Humans and wildlife coexisting
Human-wildlife coexistence is another pillar:
"The issues that wildlife is facing are also tied up with habitat destruction, as the needs of wildlife compete with the human need to farm that land to survive, and the industries that support communities. There is a profound impact on the wildlife that historically has ranged in those areas.
"We know what elephants are facing. We know what rhinos are facing. The list goes on. How can we support those communities to help them understand the importance of coexistence?"
Los Angeles Zoo is, therefore, involved in programmes and initiatives that tackle these problems. For example:
"We support Asian elephant coexistence, helping to educate the community to understand the value of coexistence, and helping to put strategies in place that protect crops and farms, while not harming the elephants.
"Then, concerning evidence-based conservation, another of our pillars, our staff take the science and research based on the care that we provide to all the animals here at the zoo and shares that knowledge and expertise in husbandry, veterinary care and nutrition. They go out into the field to support projects all around the world.
"What they learn from those experiences is then brought back to caring for the animals that we have here at the zoo."
An ambitious plan for Los Angeles Zoo
It is, she concedes, an ambitious plan:
"I am an ambitious person. I want to always be swinging to make that home run. We're not always going to get a home run, of course. Sometimes we might strikeout. We might only get to first or second base. But we always want to have something that is really challenging us to do the best that we can."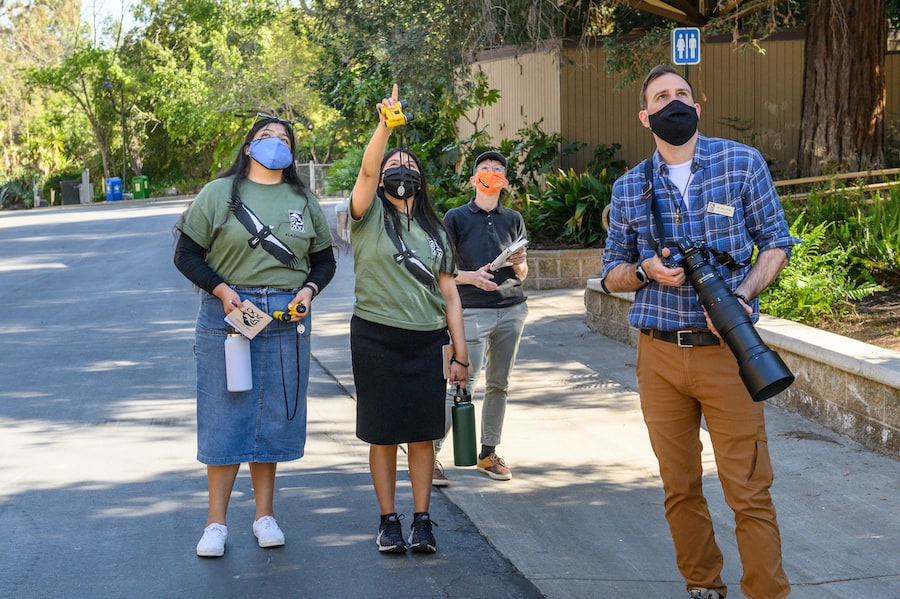 "We have to stay very focused on our mission, and on what we can control, what we do have the capacity to change. Los Angeles Zoo has a staff that is dedicated and full of pride and passion and purpose. We have a community that is longing to heal. They are looking for something bigger than them that they can contribute to.
"We can be the element that helps and unifies a community, and I am seeing this.
"The zoo has broken records with attendance as we've reopened. To me, that shows we have more opportunities than ever before to connect and engage. The pandemic forced people to rethink life and to realise that life is precious. I think we have an opportunity to reshape our future, and I'm not going to miss the moment.
"Everyone, from all communities, all walks of life, has this moment, this opportunity to join us as we work to save wildlife, and we will engage the community broadly to do just that."
A unifying experience
Verret concludes:
"When I was growing up, my parents brought me to the zoo. I had a dog and loved animals, but I was never the sort of animal enthusiast with birds and reptiles. I wasn't a big camper and hiker. For my whole life, though, I have loved people. It is what I am. I am somebody that cares deeply about people, and also I think that everyone in life has something to offer. It doesn't matter what your lived experience is.
"For me, the beauty of working at the zoo is that the people that come through the gates represent every walk of life. Nobody cares what zip code you came from; nobody cares who you voted for in a presidential election. When you come to the zoo, you are united in that you are having an experience connecting to the outdoors, to nature, to wildlife, seeing incredibly diverse species that you may never have another opportunity to see.
"It is such an incredible experience to see the convergence of diversity here at the zoo. And it's what I find so rewarding about leading an organization that can do that. Los Angeles really provides this opportunity to unify people from all walks of life, and bring them together for shared purpose in the moment of that experience."
Top image: Bali myna starling, photo by Jamie Pham