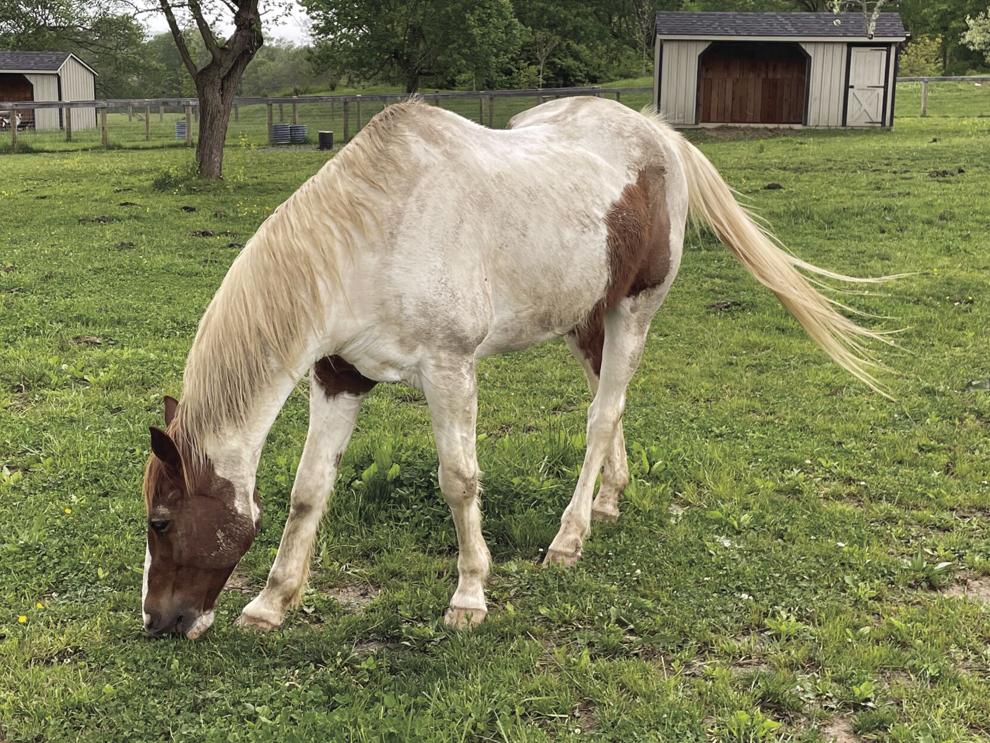 The Fairfax County Animal Shelter takes in more than 5,000 pets each year, many of which need necessary medical and dental care upon arrival.
That is where Friends steps in. As the nonprofit fundraising partner of the Fairfax County Animal Shelter, Friends of the Fairfax County Animal Shelter (Friends) feels grateful to live in a community where the residents prioritize the health, safety, and wellbeing of companion pets. The Fairfax County Animal
Shelter is a municipal shelter with a limited county budget. 
Friends was formed in 2006 with the dedicated mission of helping pets at the Fairfax County Animal Shelter who might not otherwise be able to receive vital and preventative care. Friends not only helps companion pets like dogs, cats, and rabbits, but also larger animals such as horses like Scrappy.
Scrappy was found neglected and emaciated, suffering from several ailments including malnutrition, gastrointestinal issues from eating bark, an eye infection, and a bacterial skin infection called rain rot.
Friends was able to provide funding for Scrappy's critical care ultimately saving his life. Scrappy was transferred to Middleburg Humane Society for recovery and was able to successfully pull through this terrible ordeal.
For Shelter pets like Scrappy and so many others, Friends can save lives and give pets a second chance thanks to the support we receive. You can learn more about Friends and how we help shelter pets at www.ffcas.org. You can also support Friends by attending our family and pet-friendly events throughout the year.
PetDash Virtual 5K 2022
In honor of National Adopt a Shelter Pet Day, join Friends for the PetDash Virtual 5K on April 30, running until Mother's Day, May 8. Register early to get your own swag bag that includes a PetDash t-shirt and mesh bag, Friends sticker, and food can lid. Kick-off the start of the virtual 5K in style and join us on April 30, from 1 p.m. to 6 p.m., at Mustang Sally Brewing Company, 14140 Parke Long Ct A-C in Chantilly, as we enjoy the special brew created for Friends of the Fairfax County Animal Shelter. Family and pet-friendly. Register online at bit.ly/2022friendspetdash.
Save A Life Sponsorship opportunities are available until April 22. Individuals, organizations, and businesses who choose to become a Save A Life Sponsor will receive their logo or name on the back of our Friends PetDash t-shirt, logo or name on Friends PetDash Virtual 5K website, Friends website, Summer newsletter, and a shoutout on Friends Facebook page of your support for Friends PetDash Virtual 5K 2022. Additionally, Save A Life Sponsors will receive a complimentary Friends PetDash swag bag, including a PetDash t-shirt and mesh bag, food can lid, and Friends logo sticker. Visit bit.ly/petdashsponsor for more information.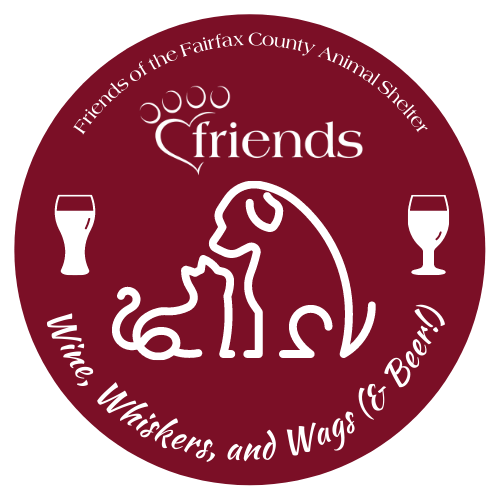 Wine, Whiskers, and Wags (& Beer!)
After two long years, we are so excited to host Wine, Whiskers, and Wags (& Beer!) again and reunite with our community of animal lovers and supporters. This year, our annual fundraising event will be held at The Farm Brewery at Broad Run, 16015 John Marshall Hwy, in Broad Run. Join us on May 15, from 1 p.m. to 5 p.m. for an afternoon filled with tasty food, great drinks, games, an eclectic silent auction, and more. Tickets for Wine, Whiskers, and Wags (& Beer!) are $55 in advance, $65 at the door. Visit bit.ly/friendswww22 to learn more about our biggest event of the year. 
Friends has several sponsorship opportunities for this event, including food and beverage sponsorships and logoed swag sponsorships. Visit bit.ly/friendswww22 to see how you can get involved as a sponsor.